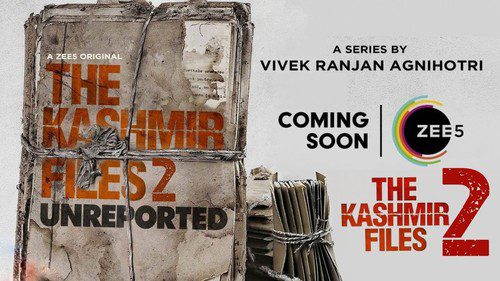 Dear Kashmiri Pandit Brethren,

Woven together through real life anecdotes, survivor testimonies and archived footages, The Kashmir Files Unreported delves into the Historical, Ethnic and Geopolitical details – encapsulating the events, mistakes, crimes and circumstances that led to the massacre and mass exodus of Kashmiri Pandits from the valley in the 1990s.

It goes on to portray the state of affairs which led to the abrogation of Article 370 and its repercussions on Kashmir today. The narrative is captured via conversations with historians, experts, real life victims and their families.

Creators: Vivek Agnihotri and Pallavi Joshi
Release date: 7th August 2023
Delhi screening Venue: Little Group Theatre near Mandi house.
Time: 7:00PM – 9:00PM
Please join us with your families, Vivek Agnihotri and Pallavi Joshi will also be joining us for the screening.


(As received on WA group )