Dr. Esha Kaul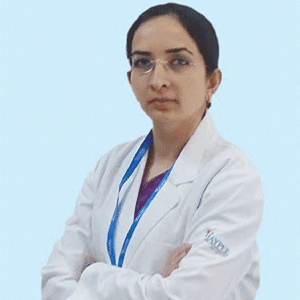 Speciality | Hematologist
Dr Esha Kaul completed her medical degree from the prestigious All India Institute of Medical Sciences (AIIMS), New Delhi and went on to do her Internal Medicine residency from Tufts University, Boston, USA. She also completed her Hematology Oncology training from Tufts University. She is American Board Certified in Internal medicine and Hematology.
She has setup the Bone Marrow Transplant unit at Jaypee Hospital and performed more than 100 Bone marrow transplant including MUD (Matched Unrelated transplants, with donors from India and Europe).
She has a special interest in Multiple Myeloma and Amyloidosis.