Dr. Pushpa Kaul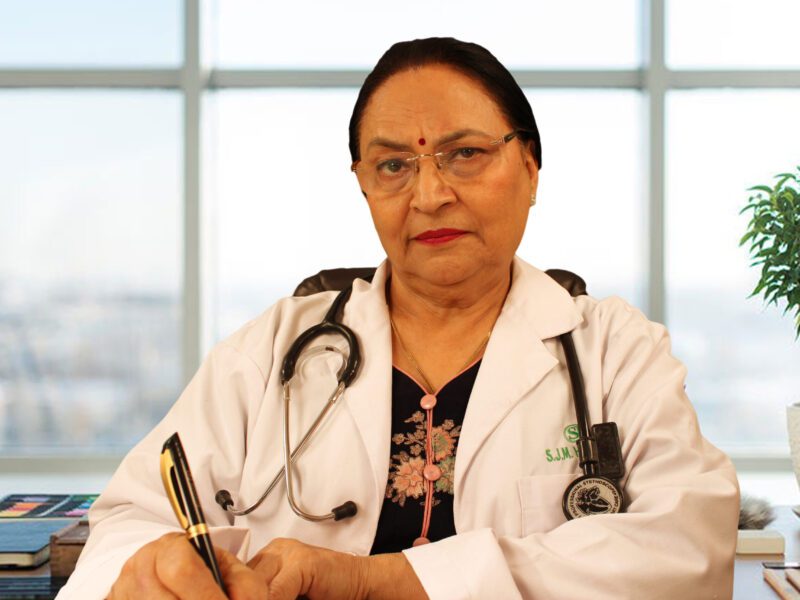 Speciality | Obstetrics & Gynaecology
Dr. Pushpa Kaul is the Chairperson and Managing Director of SJM Hospital and IVF Centre. She is a well-known and respected women's health and fertility specialist in Delhi NCR. For over 42 years, she has delivered expert medical care – and healthy babies – to her patients.
Over the years, Dr. Pushpa Kaul has held several important positions, such as Vice President of GOGS and Vice President of the Nursing Home Association. She currently holds the position of Vice President and Secretary of Kash Medicos Society. Committed to community upliftment, she frequently organizes camps to spread health awareness among both urban and rural populations.
Dr. Kaul is MBBS, MD from Kashmir University by training and is a senior consultant in the field of gynaecology and obstetrics. Her areas of expertise lie in  Gynae-endocrinology, treatment of infertility, high-risk pregnancies and pelvic reconstructive surgery.
For more details, you can send me WhatsApp here or visit at http://drpushpakaul.com/