Dr. Witty Raina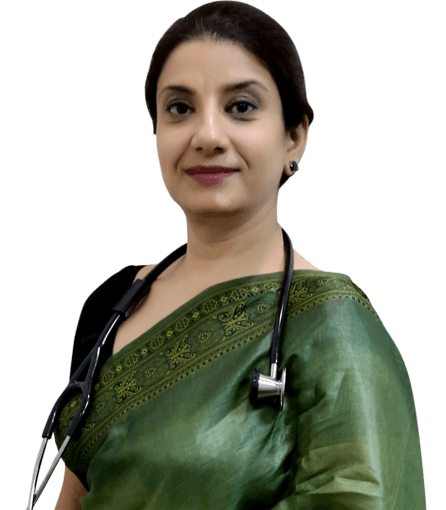 Speciality | Gynaecologist & Obstetrician, IVF Specialist
Qualification | MBBS, MD MRCOG
Dr. Witty Raina is well renowned and highly experienced Gynaecologist & Obstetrician, IVF Specialist in India, currently operating in Gurgaon. She is a highly trained MRCOG from LONDON and IVF from NUHS SINGAPORE, Skilled with 22 + years of affluent experience in providing quality healthcare to women of all ages. She understands that every woman's health care needs are different and her approach to women's health focuses on personalized care plans to meet each woman's changing needs throughout every stage of her life.
She is highly skilled in the fields of Gynaecology, High risk Obstetrics, Pregnancy Disorders, in fertility .Myomectomy Tubal and Ovarian Surgeries and various other women issues. She is vastly popular for Pre-conceptional Counselling, holds sessions for women in Postnatal and lactation period, peri-menopausal and post-menopausal periods of women's life.
Currently working as a Medical Director, Minimal Access Surgery, Gynaecologist & Obstetrician IVF Specialist in Cloudnine Hospital Gurgaon and having done thousands of deliveries, she holds her expertise in treatments through laparoscopy and hysteroscopy.
She has started the department of Obstetrics and Gynaecology in FMRI and later she became head of the Unit. Dr. Raina's specialty areas include High risk Obstetrics and Pregnancy issues and other women health related disorders. She is having a good motivated and polite nature towards her patients. She also handles various projects related to women infertility, their empowerment in India as well as abroad. Dr. Raina is an expert in Minimal Access Surgery in Gynaecological Vaginal Surgery and High Risk Pregnancy. She also deals with all the procedures that are followed by Gynaecologists and Obstetricians all over the world (procedures like Laparoscopy and Hysteroscopy Surgeries).She has conducted all types of high risk surgeries, Hysteroscopic Operations, Myomectomies (fibroid removal), Hysterectomies, Vaginal Hysterectomies, Tubal and Ovarian Surgeries, Endometriosis Surgeries, Uro-gynaecological and Infertility procedures (laparoscopic and abdominal). She also possess expertise in menopause investigation and treatment.
Her other forte is location and medication of preinvasive, intrusive tumors of cervix, uterus and ovaries. She likewise furnishes an extensive variety of Informative services, Educative andCommunicative Services forpregnancy and postpartum. She additionally handle obstetric crisis, predisposition advising, antenatal and postnatal forethought, characteristic and caesarean births. She additionally spend significant time in Gynae ultrasounds as well.