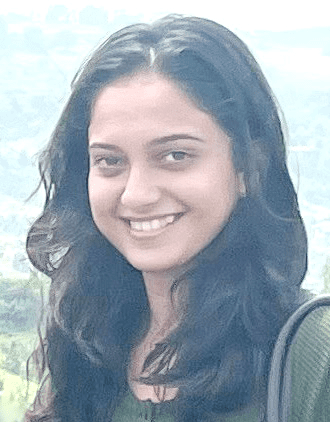 Jigyasa Raina, Born & brought in Delhi. She is running an e-commerce clothing brand, J.K. BELLA. Holds degree in Fashion design. Her interests besides designing are in sketching, content creation, music and reading motivational & inspirational books.
She speaks her mind openly on issues which need attention of the society as a whole. She is on her journey of self discovery and has enormous zest for life.
---
It was year 2019 when I was becoming aware of my surroundings, my existence & identity. I was in the middle of my soul awakening journey. That was the time when questioning everything I have ever learnt became obvious.
Amongst all, there was one phrase that caught my attention & made me think about it over & over again. It was, "Beauty with brains". It was that time when I kept asking myself, "Why this phrase is even considered as a compliment?" It bothered me that people find it unusual to have intelligence as well as beauty. A large part of our society thinks that way. I find it absolutely illogical & ridiculous. While writing this article, I looked into other writers' views; many articles were in the favor of phrase but very few wrote against it. But now, awareness is coming to light.
"Why people try to connect the two: beauty & brains?
Aren't both the components independent from each other?"

The sad part is, not just men but women themselves believe that this combination is rare. If women have both, they consider themselves as unique. A woman gets manipulated by these so called compliments, whereas in reality this is not an appreciation but clearly an insult.
Having a potential & capable brain for a human being should be considered as natural. Intelligence has nothing to do with your face whether attractive or not. Don't let people make you believe that if you are beautiful, you don't have to use your potential and vice-a-versa.
This is 21st century with new perceptions & thinking. We as women can't let ridiculous narratives define us. Today we have so many examples of women (regardless of their level of beauty) running huge empires & are successful in their respective fields. Let's think this way: A woman is more than just a beautiful face. She is strong, nurturing, fierce, opinionated, loving, caring, etc. Women should not let these narratives limit their desires/dreams. Let's be focused on working on our inner self rather than just outer self. Your personality, character, pure heart, clever brain & kind nature makes you a beautiful person not your face.
Last but not the least I would like to leave this article on a powerful & positive note. So, REPEAT AFTER ME –
LET THE PEOPLE APPRECIATE YOU FOR YOUR HARD WORK.

LET THE PEOPLE FALL FOR YOUR CAPABILITIES & POTENTIAL.

LET THE WORLD RECOGNISE YOU AS UNSTOPPABLE

LET THE WORLD LOVE YOU FOR KEEPING YOUR VALUES, STANDARDS & INNOCENCE INTACT.

So next time someone tells you, that you are beauty with brains, let them know,
"YOU ARE NOT THE PRODUCT OF THEIR PERCEPTION FOR YOU,
YOU ARE THE PRODUCT OF YOUR HARD WORK & CONVICTION."